1990 Audi V8 Quattro
Price: $1.00 OBO
Mfgr: Audi
Year: 1990
Listing Date:
Current Miles: 82,457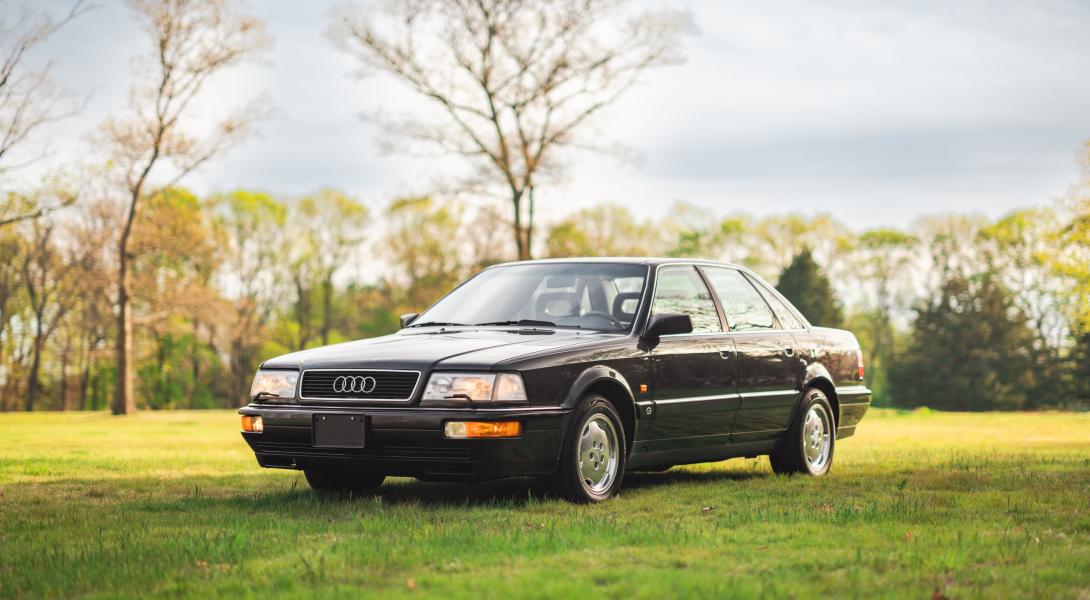 Listing Overview
Beautiful 1990 Audi V8 Quattro sedan survivor with the 3.6 DOHC V8 and a low 82,457 miles on the clock. Four-speed automatic transmission with Sport, Econ, and Manual modes. This Audi was used as a seasonal highway cruiser by a longtime second owner and was recently purchased from a midwest estate sale. Clean North Dakota title in hand. 
Panther Black Metallic paint is in excellent condition with polished factory wheels on recent Toyo tires. Other recent services include the must-do timing belt and tensioner job which also included water pump and thermostat replacement. Transmission fluid changed and factory "UFO" brakes inspected; brakes are in excellent condition. Exhaust sleeves replaced along with expansion tank hose. Engine mounts also replaced and air conditioning converted to R134. 
This V8 Quattro comes with a complete Blaupunkt CD system featuring a trunk-mounted changer. All factory books and hardbound service manuals included in the sale. The Audi is freshly detailed and the gray leather interior is in excellent condition with front and rear heated seats and accessory floor mats attached over mint OEM floor mats. The factory car phone is also still installed and powers up perfectly. Power seats work as intended. 
This is likely one of the nicest V8 Quattros left in a desirable color scheme with all of the must-do maintenance completed.